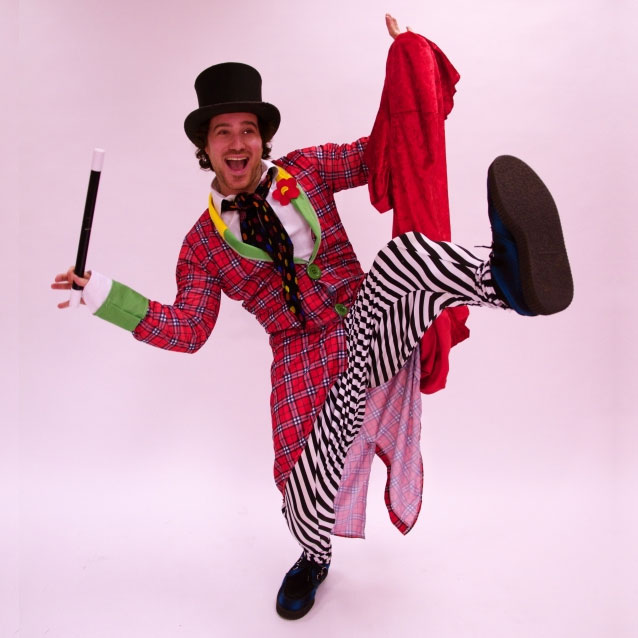 Abracadabra! When our dedicated magicians make an appearance, you can be sure your children's party will be unbelievably fun!
We have professional magicians with top notch children's magic acts all set to pull a string of funtabulous moments out of their hats and into your party venue!
Want something extra special? Why not treat yourselves to a show by our Master Magician. A Master Magician is different to a normal Magician in that they have a huge amount of performing experience and professional magic expertise, providing a show that is unique and original.
"He was really an amazing magician. He wowed everyone at the party. I highly recommend him. Thank you so much… We will definitely hire you back again in the near future."
– Verna, London.
"You were amazing – the kids and adults all enjoyed the show! Will definitely remember your name for future events."
– Nicola Erlank, Event Manager, Grazing Corporate & Event Catering.
"Magic. I hired one of JoJoFun's Master Magicians for my 5 year old's birthday party she was fantastic! Despite their being over 30 children ranging from 3-6 years old she had them mesmerized for a whole hour allowing the parents to mingle at the back of the hall with a glass of mulled wine. Simple, no fuss arrangement with great results! Would highly recommend."
– Quinn S, London.
"The magician did a great job at our picnic. His magic catered for both the children and the adults. In fact, we did not have the number of children expected but the adults were just as entertained, if not more so, than the few children. I would highly recommend him and JoJoFun!"
– Kate J, London.
Fantastic for birthdays, corporate events, and school events, magic is a top pick sure to enthrall all your party guests.
Endlessly Fun Possibilities