JoJoFun has over 15 years of experience offering a wide range of exciting fun services and goods for children's parties and events throughout London, the UK and beyond. We specialise in professional, travelling kids party entertainers who pride themselves on bringing a whole lotta fun to every event. Drawing from an exciting and expansive range of wacky and funtabulous party skills, and having entertained over 150,000 children worldwide, we are sure to dazzle children ranging from 0 – 100+ years with smiles, zany fun & laughter! No event is too big or too small for us… and we can also provide brilliant balloon decorations, catering, cake, gifts and many other event details. We will always be pleased to help you also with our expert bespoke event planning service.
---
Jolène Emery – Director

Jolène (JoJo) is the director, founder and heart of JoJoFun. In addition to the no-small-feat of directing JoJoFun, Jolène entertains happy little party guests in London and at international events too. Originally from Canada, Jolène came to England in 2004 and established herself as JoJo the Travelling Minstrel in 2006. She would later be joined by others to create JoJo's Travelling Minstrels – the hugely successful funtabulous company now known as JoJoFun!
Austin Emery – Creative Director

Austin is a professional London-based artist and directs and oversees all of JoJoFun's creative output, ensuring quality, consistency and a good dose of JoJoFun is included in all our branding, promotional materials, and online activities.
Andy Wood – Web Master, Events Administrator

Andy handles JoJoFun's technical activities, from web design and content to SEO and other nuts-and-bolts web-based tasks. He also covers events coordination during busy periods, so your event may be administrated by him when you book with JoJoFun. Andy works from home on his trusty laptop in Galicia, Spain.
Sarah Musgrove – Events Coordinator, Toronto

Sarah is our events coordinator in Toronto, receiving your requests and connecting you with entertainers! Sarah worked for JoJo a few moons ago before the JoJoFun days, and it was a lovely reunion when Sarah joined the JoJoFun ranks in autumn 2022. We are delighted Sarah is part of the team.
Bunny Martin – Administrative Assistant, London

Bunny is JoJoFun's super events administrator in London. If you reach out to us during the week, Bunny will be there to receive your call and connect you with the best children's entertainers in London!
Jules Dunlop – Administrative Assistant, London

Need to reach JoJoFun at the weekend? Jules is all set to take your call. Whether you need to reach your entertainer or have an emergency situation, Jules is on the case and ready to assist you.
Kasandra Cole – Social Media Assistant

Kasandra is an avid Instagram player who loves to share JoJoFun fanfare! You can find her super work on our Instagram page.
---
We are blessed to have such a creative team of individuals. These are people whose pure, core excitement comes from developing the way they bring joy to people, young and old. Days at JoJoFun are not about paperwork but all about puppets, music, comedy, laughter, sparkles, handstands, bandstands, costumes, magic, games, djs, acts, balloons, bigger bubbles, and exploring spontaneous creativity.
Jolène Emery (JoJo) is at the heart of JoJoFun. After having her Daughter in 2005, Jolène, a previous Director of IT in Canada, decided not to return to her career, but rather begin a new one of bringing a whole lotta of fun to children.
We travel all over London and the surrounding counties including Central London, South London, East London, West London, North London, Buckinghamshire, Essex, Hertfordshire, Berkshire, Middlesex, Kent, Surrey, Sussex (East), Sussex (West), and Brighton. We have been known to bring their whole lotta fun approach to other great places such as Scotland, Italy, Canada, Egypt and even the United Arab Emirates! If your location is not mentioned here, don't be shy to ask if we will go to you… we LOVE to travel!!
Don't just take our word for it, read what our client's have to say about us!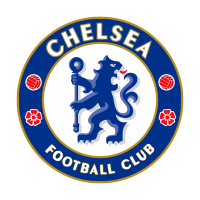 "Your service for both our match day entertainment and Bridge Kids Xmas party was fantastically received by all Chelsea fans and certainly made every child feel very special. I felt you planned and executed perfectly everything that was required and you and your performers ably handled the impromptu situations that arose above and beyond what I expected. You and your team made it a great day for everyone and I would have no hesitation in recommending you and certainly will be top of the list for any future requirements. Thank you for your help with both events and I will be in touch as we do very impromptu things throughout the year. Thank you!"
Kane Curran, Marketing Executive, Chelsea Football Club
"We all thought you (JoJo) were very very good and we all enjoyed ourselves very much. The children all really liked you. We will definitely see you again next year. Thank you for all of your hard work planning the party games, decorations, party take home bags, activities and loot bags. Everything was superb."
Her Highness wife of Sheikh Zayed Al Nahayan, Her Highness wife of Sheikh Mohamed bin Zayed, Her Highness wife of Sheikh Tahnoon bin Sayeed, Abu Dhabi UAE
"JoJo helped us make my son's first birthday party a real success. The kids were captivated from start to finish. She is truly versatile – her singing, magic and face painting are all fantastic. We will definitely be using her again next year!"
Debbie Wosskow, London
"Dave really kept the kids amused for the whole time he was there. He had loads of tricks and kept their attention for ages. He used a variety of games including magic, balloon modelling and bubbles. Everyone had such fun including the younger ones. Excellent! Really impressed, very good value and lovely entertainer."
Yvonne Knight, London
"A great big thank you. Napoleon was amazing and the children absolutely loved him and the games he offered. The parents also thought that it was excellent. Napoleon was amazing at keeping the younger children occupied as well as the older ones. An absolutely amazing service provided. Well worth the money and great for younger children as well as older children. I would recommend this entertainment service to anyone who is having a children's party."
Janette, London
"Excellent! All of the entertainers completely identified with the group of children, capturing their attention from the outset. They tailored the activities extraordinarily well to the age, comprehension level and ability of the children. We have received great feedback from the teachers and parents of the children who attended. Without exception, all of the children had a fantastic time and it was a wonderful Christmas kick-of. From grabbing the kids attention with bubbles at the beginning, to the Christmas music, entertainment, ornament making and fun party bags, every element of the party was well thought through, which made the event an unmitigated success."
Mary Brown Sandys, Lord Mayoress Lord Mayor's Office, London
"Fantastic - the best entertainer I have seen in 17 years." (of JoJo)
Kate Sutherland, London
"Jojo had my daughter and all her friends entranced for an hour and a half and they and all the parents loved her."
...
"We chose JoJo because I saw her at a friend's son's birthday party last year and was really impressed. I've seen a lot of entertainers and JoJo has been the best of all of them. Thanks so much for making it such a fun and special day."
Sandy Smith, London
See our list of clients or read more testimonials.
Find our how our booking process works