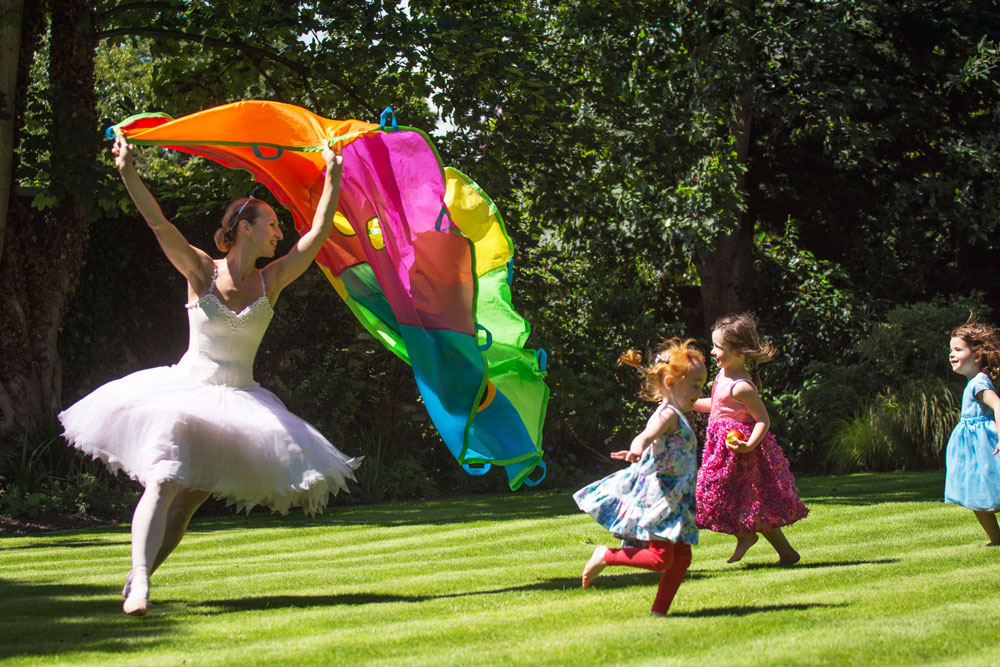 Professional ballerinas lead the children in ballerina-themed party activities and games in this delightful entertainment package. Perfect for little ballerinas and ballerinos, this combination of entertainment and enchantment will be enjoyed by everybody.
Looking for that extra-special touch? Why not hire our Master Ballerina…
Dance with a Master Ballerina who has performed professionally for over 10 years with companies such as Riverdance, The Moscow Moiseev Dance Company and The Kosh.
Includes a special meet and greet with our Ballerina, a little dance from Nutcracker and many games incorporating Nutcracker, Swan Lake, Sleeping Beauty, Cinderella, Storm, and Flight of the Bumble Bee, depending on the children's age and personal requirements, all played to classical music. Musical chairs, musical statues, improvisational games.
"Words cannot describe how beautiful Svetlana was with the children and the ballet activities she prepared. We all, both children and adults alike, LOVED her. She was simply wonderful. From the moment she arrived, looking like a swan out of Swan Lake, the girls were captivated by her. She taught the girls a ballet which they presented to the parents and then she danced for us. She included all the girls no matter how shy, even if they weren't really girlie girls and kept their attention for over an hour. I have parents still coming up to me today reminding me of how wonderful our party was. Thank you Svetlana. You can come and entertain at our parties every year. We love you." – Annette
See pricing for Ballerinas here
Endlessly Fun Possibilities