Here at JoJoFun we specialise in celebrations, and nothing tops off a birthday celebration better than a delicious birthday cake!
With decorative birthday cakes, novelty themed cakes, cupcakes and more available, our special birthday treats are veritable works of art – it would almost be a pity to eat them, but they're just too delicious!
See below for examples of our yummy birthday cake and treats…
Decorative Birthday Cakes
From £40 – £70*
Children's Novelty Cakes
From £55 – £220*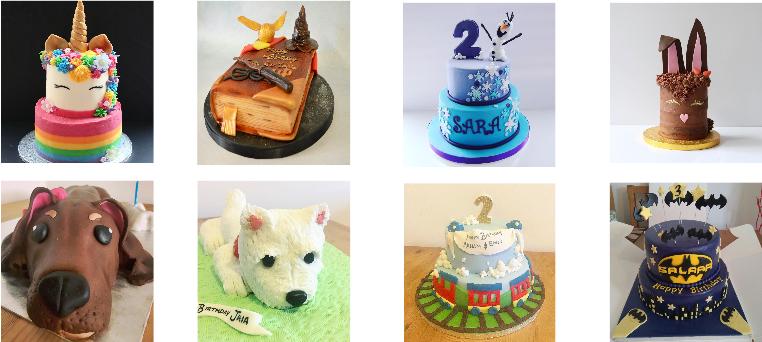 Cupcakes
From £1.50* per cupcake

Macarons
From £1.50* per macaron

Orders and Enquiries
Call 07743 196691 or email jojo@jojofun.co.uk
* Prices are estimates based on average requirements. Please contact us with your requirements for a quote. We will be able to provide you with a quote within 48 hours (2 business days).
More Information
Extras